Explore our Blue Ridge Mountains Bed and Breakfast
The Inn at Amaris Farms is a haven of peace and timeless charm situation in Blue Ridge Mountains. With its captivating surroundings, inviting accommodations, attentive hospitality, and delectable farm-to-table breakfast, our Blue Ridge Mountains Bed and Breakfast offers a sanctuary for relaxation and rejuvenation. Whether you're seeking a romantic getaway or a serene solo retreat, the Inn at Amaris Farms guarantees an unforgettable experience filled with cherished memories that will stay with you long after your stay to the Blue Ridge Mountains of North Carolina.
Farmhouse chic meets luxury…
Take a Tour
Enter the Inn from the large wrap around porch, the perfect place to sit and enjoy the farm views. Once inside, you'll be greeted by a fully refurbished home including fresh paint, furnishings and decor. The modern farm-house feel shines throughout the inn, from the stunning dining room with stone fireplace, to the cozy parlor, which can be converted into a group meeting space. Every detail has been seen to, so that our guests can sit back and relax in the county at our our Blue Ridge Mountains Bed and Breakfast.
Inn Amenities
Daily Breakfast – view details
Nightly Dessert
Complimentary seasonal hot and cold beverages
Card and board games, checkers, chess, and books in our parlor and upstairs seating area.
Free on site parking and bag assistance
Concierge services
Gift shop
Luxury linens, robes, toiletries – view all room amenities
Group meeting space available – view details
16 acres: farm tours, trails, ponds, picnic areas, fire pit, swings
Picnic lunches and charcuterie boards available for purchase with 24 hours notice – view details
Discounted Biltmore estate tickets, plus area package tours – view details
Complimentary Wi-Fi
Outdoor office area (if you must) on our porches
Proud members of:
ALP, The Association of Lodging Professionals
ABBA, Ashville Bed and Breakfast Association
Weaverville Business Association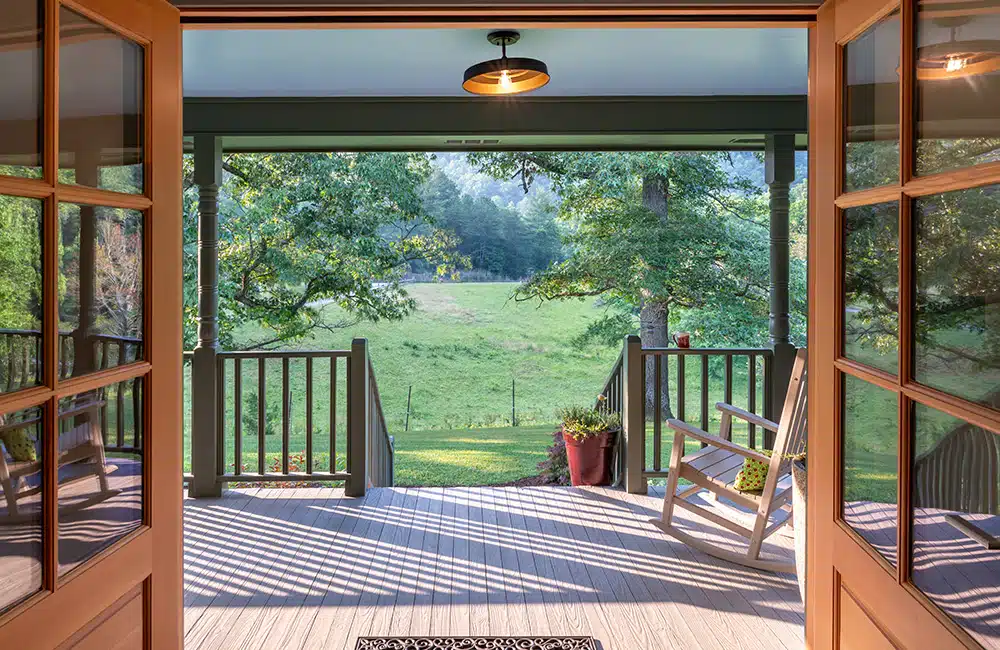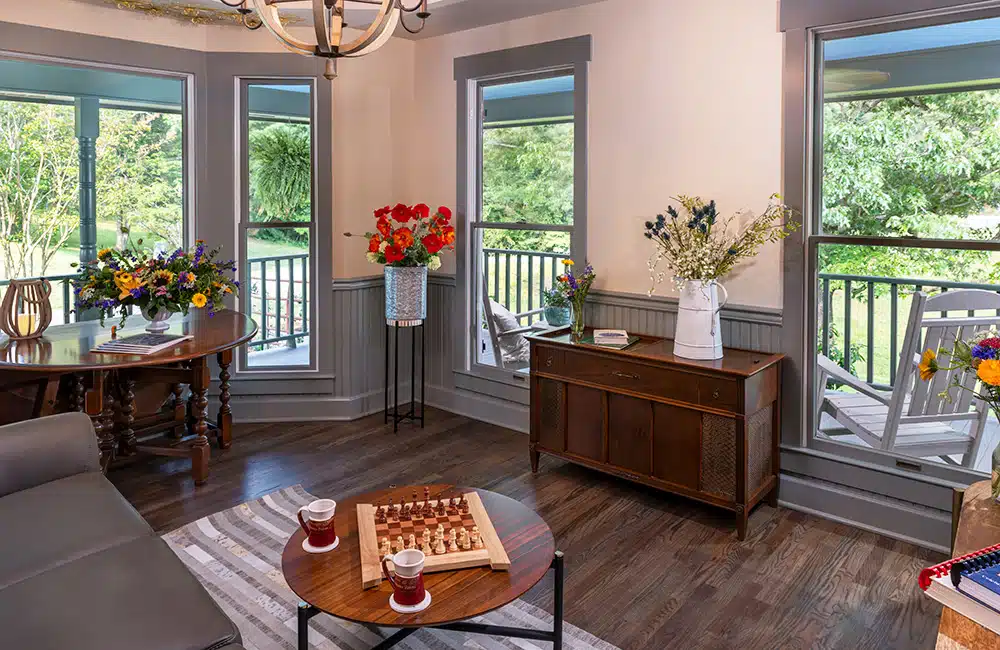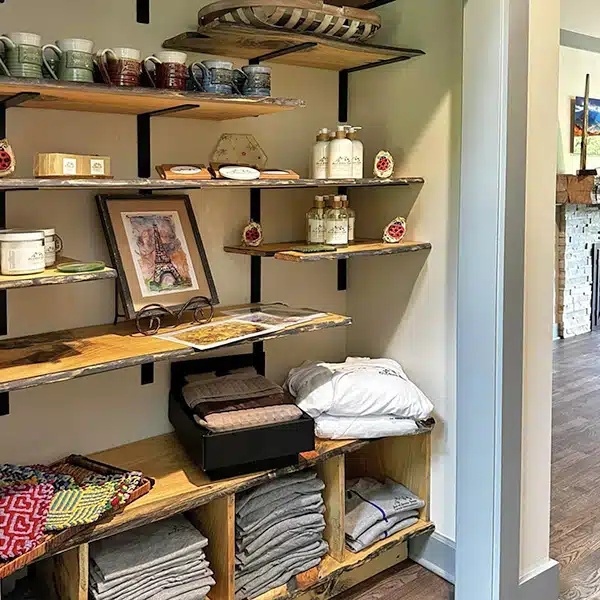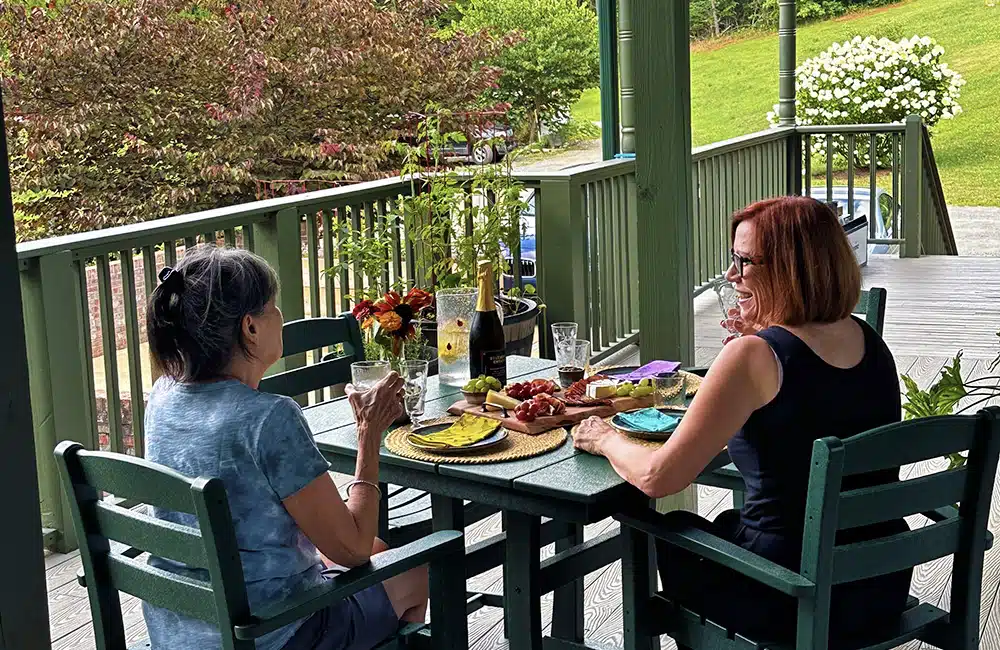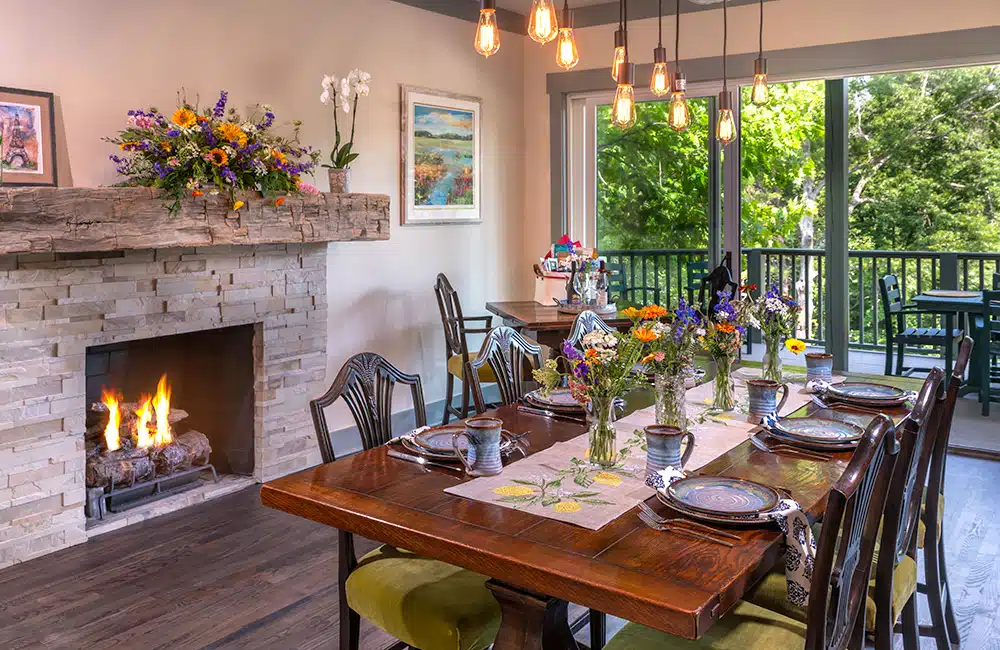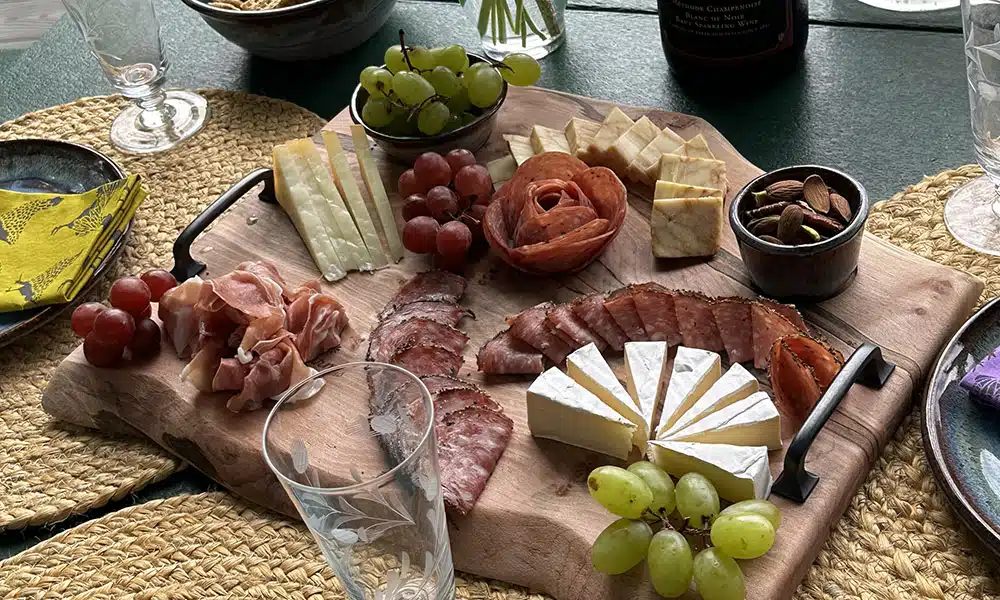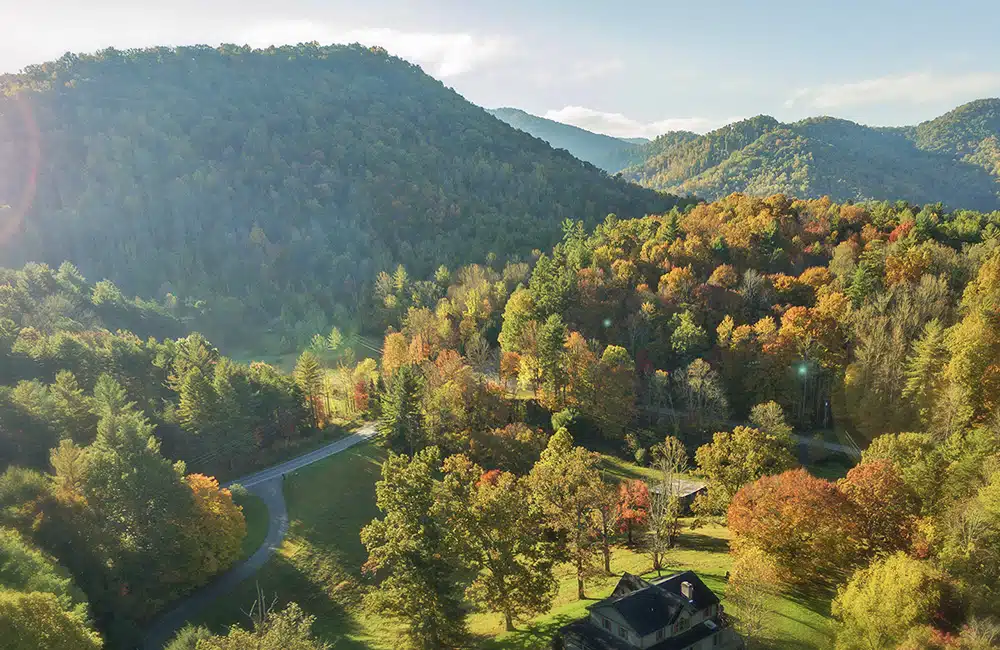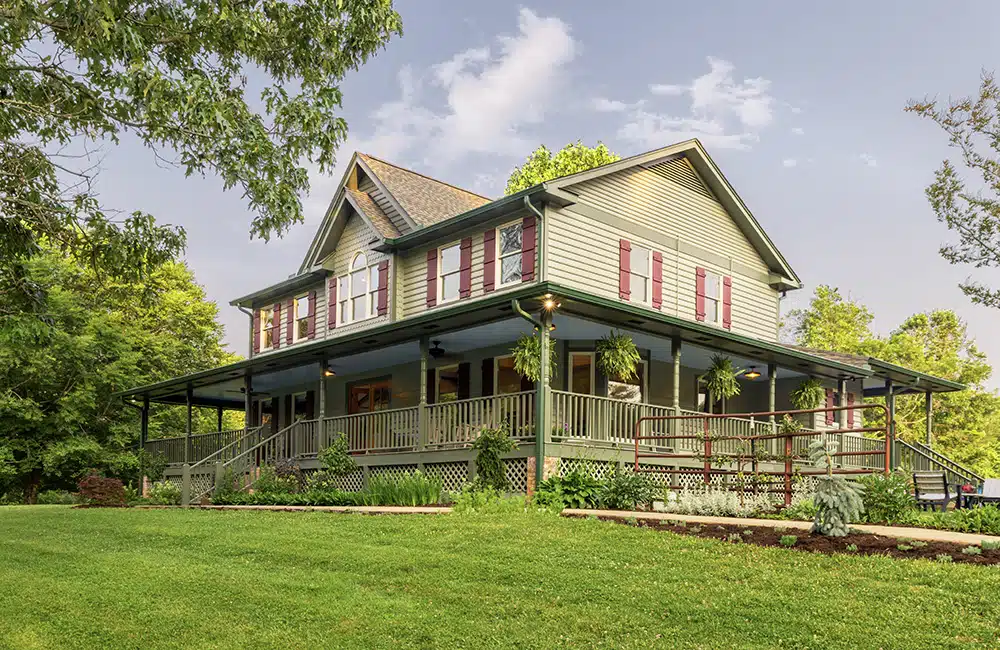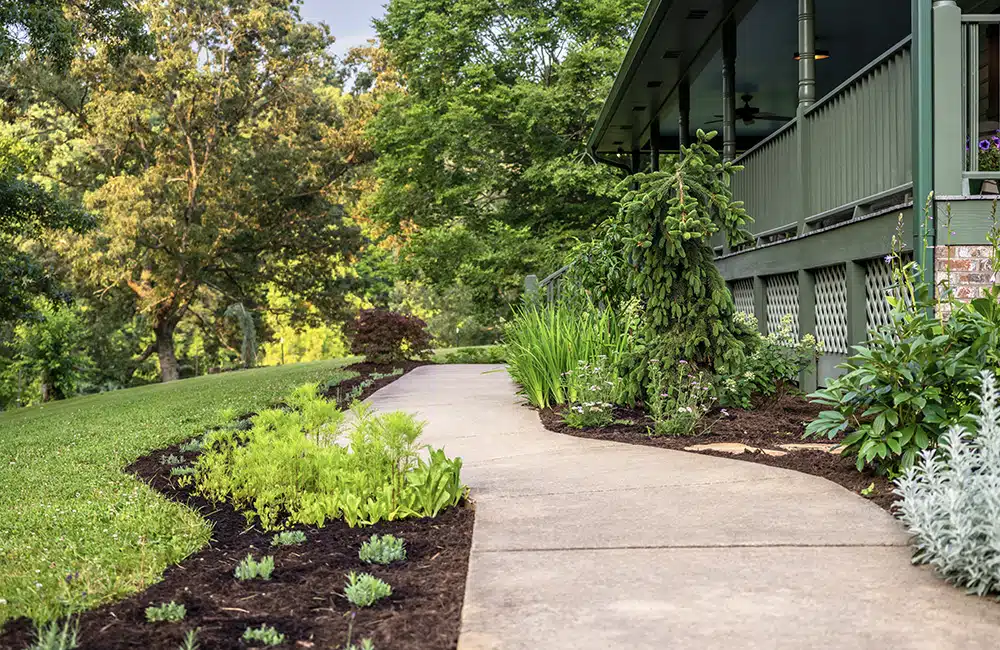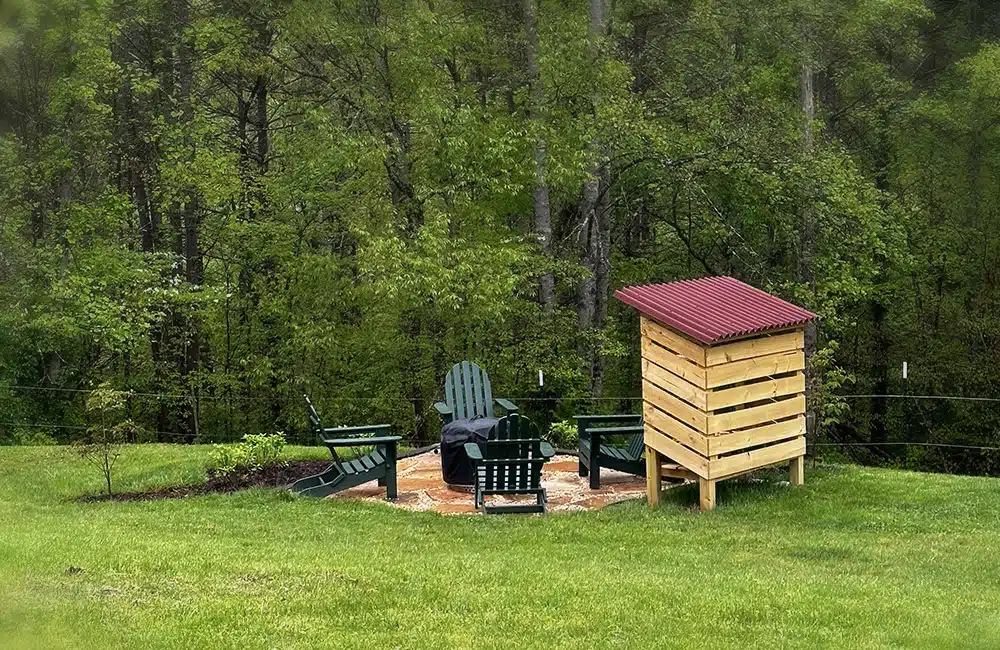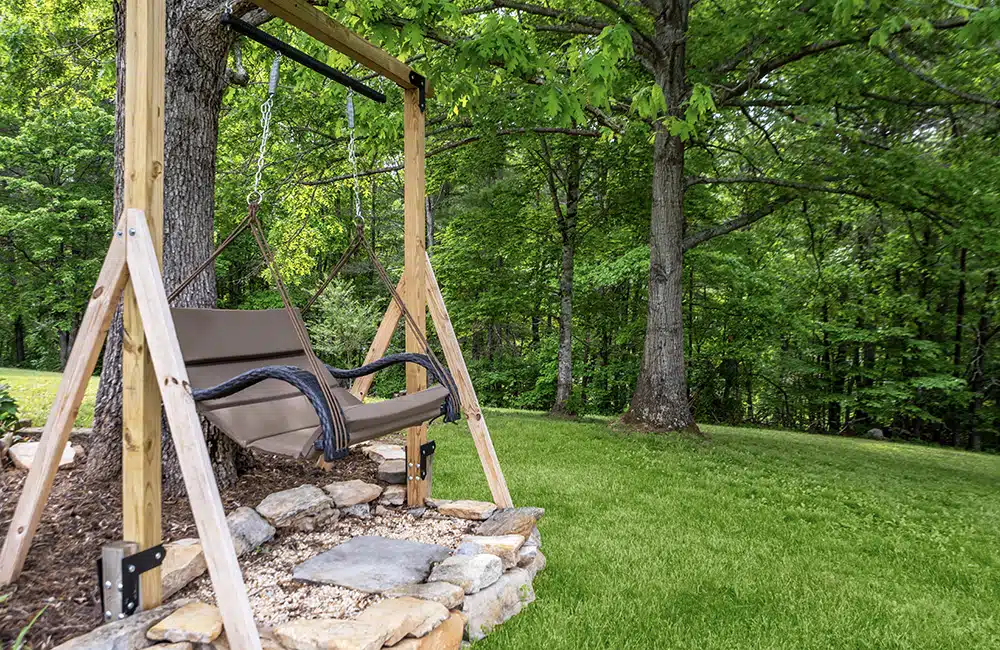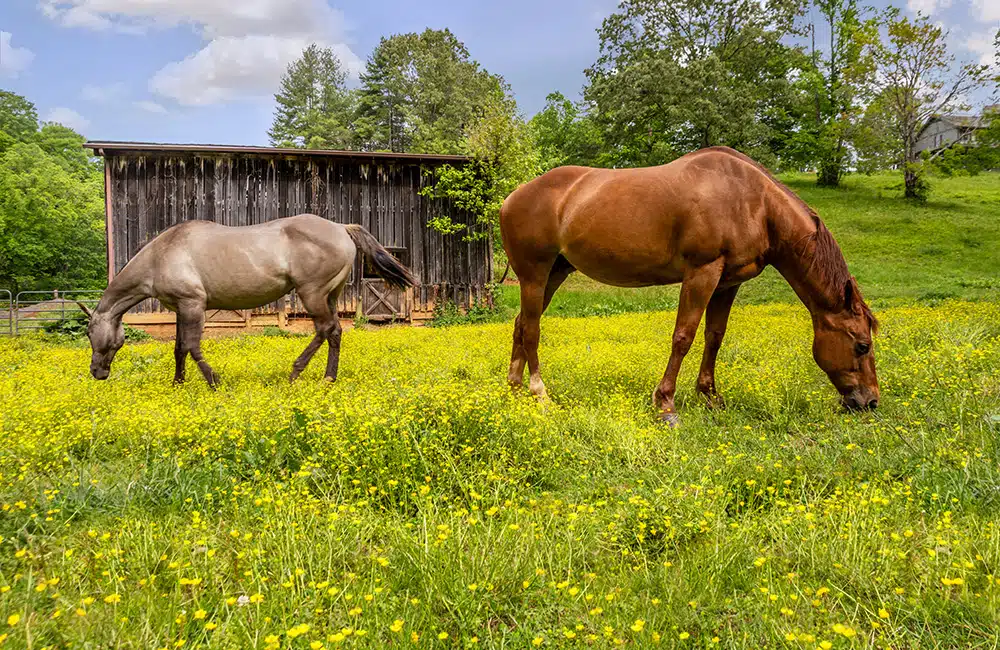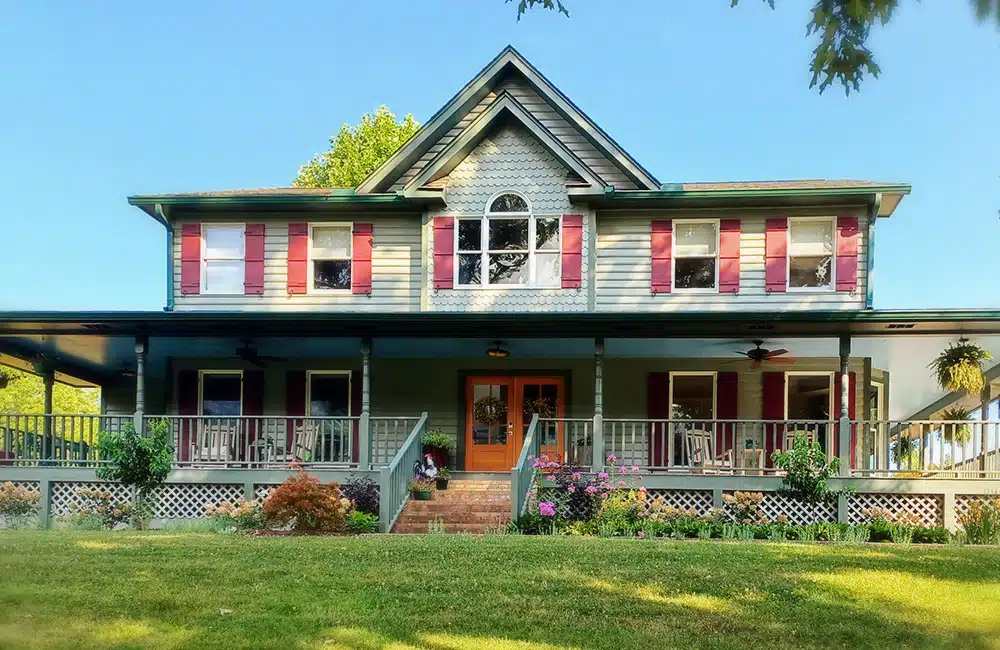 Breathe the County Air
Reconnecting with nature is simple with 16 acres of beautiful wildflower-filled pastures, picturesque mountains, and lush green fields, all steps from your room. Step off the back porch to stroll through grounds adorned with native plants. Breathe in the fresh air of the Appalachian mountains. Discover winding pathways to hidden nooks and peaceful corners. Hike or walk trails that lead to secret picnic spots tucked just out of site, as well as to the lower pond – where you may spot a rather large snapping turtle! The farm has a surprising array of wildlife just waiting for you to notice, hidden just inside the wooded tree line, or bursting into plain sight as they prance across the meadows. The grounds offer the perfect setting for picnics by the pond, afternoon charcuterie boards, and s'mores by the crackling fire pits.
End the day with a light show from hundreds of fireflies, sure to enchant and amaze with their pops of glistening light. The property was landscaped with one thing in mind: creating an environment perfect for guests, and even better for the environment. Whether you are seeking tranquility, exploration, or simply a place to connect with nature, the landscape and grounds of our Blue Ridge Mountains Bed and Breakfast provide an enchanting backdrop for a memorable stay.