Come Explore with our Weaverville and Asheville tours
When adventure calls, our area answers! There is art, kayaking, biking and hiking. We're happy to make the arrangements for you, so don't have to! These Weaverville / Asheville tours are available to book during the reservation process. When booking online, first select your dates, then room. After your room selection, our available Weaverville / Asheville tours will be displayed and can be added to your reservation. We look forward to making your stay with us extra special.
Art Tours
We've partnered with Art Connections to provide our guests a customized art and fine craft experience. On this tour you will visit talented artists in their working studios – an adventure not to be missed! Your tour guide will be Sherry Masters, Sherry has been providing regional art studio tours in the Asheville area for over 10 years. With her local art connections she curates quality experiences for art lovers, both novice and collectors. Hear artists' stories, see demonstrations, and learn about the processes involved in creating fabulous art. 1/2 day and full day tours available. Guests can select from a variety of studio options including ceramics, jewelry, wood, paper arts, painting, book art, metal art, glass, fiber, and studio furniture. Cost: 1/2 day $95 per person Full Day $175 per person (includes lunch).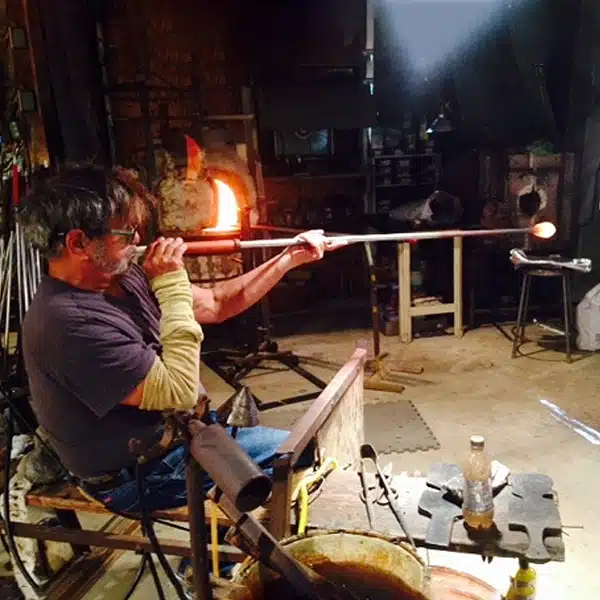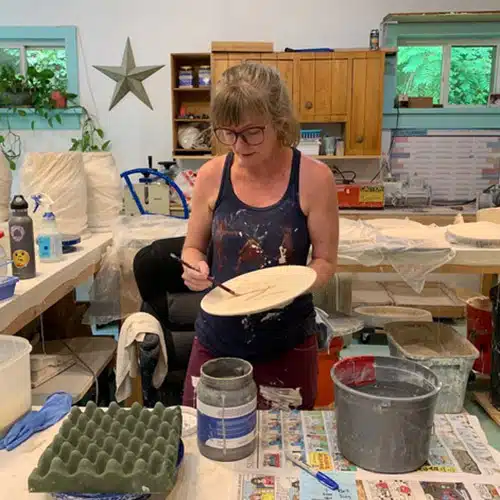 ---
---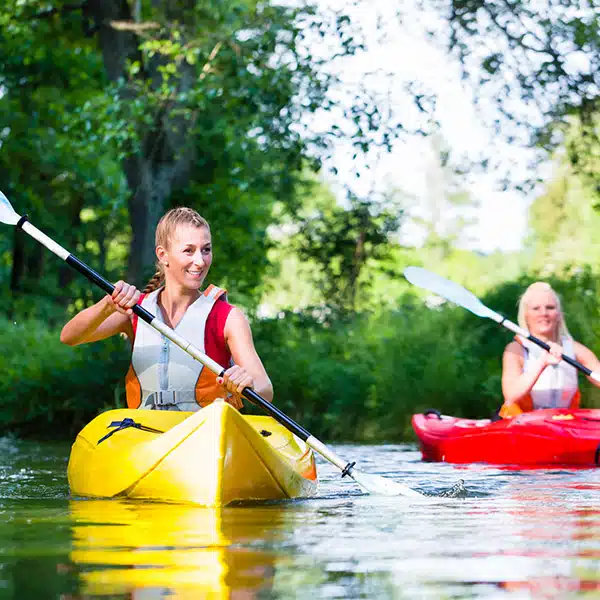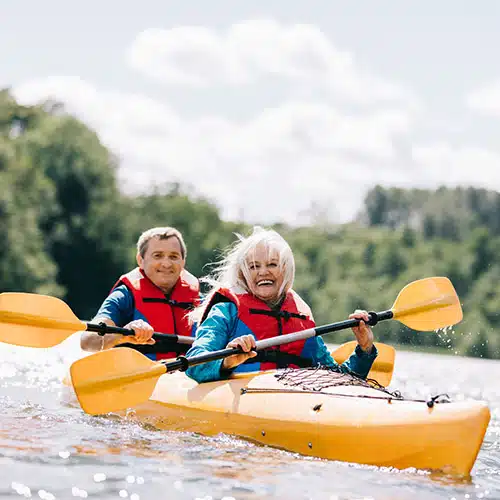 Kayak Tours
French Broad River Kayak Tours (May thru September) – Departs from Hominy Creek, this tour does not include pick up because it is a point to point tour and the customer ends at their car. The Tour Operator shuttles to the put in. The tour is approx. 2 to 2.5 hours and includes the kayak and exclusive private guide. The highlights are possible wildlife and a view of the Biltmore. Tandem kayaks are $95.00 per person and single kayaks are 155.00 per person.
Lake Kayak Tours  (May thru September) – We offer private kayak tours on Lake Lure and Lake James (these are our favorites) which offer amazing flora, fauna and the best mountain views. Lake kayaking is very peaceful and easier than river kayaking. Tours include pick up and drop off at the Inn by the personal tour guide as well as water and snacks. The tour takes approx. 4 hrs (2 hrs travel and 2 hrs on the lake). Our lake tour is done in tandem kayaks only. Cost $155 per person.
---
Explore the great outdoors…
Hiking Tours
Half Day Hike Tour – We offer exclusive hiking packages for all types of fitness levels. Our exclusive partner – your private guide, will pick you up at the Inn.  The hikes can be customized to your specific abilities and what you would like to see (long range views, waterfalls, wild flowers etc.)  For you, this includes pick up and drop off, water and a granola bar on the hike. Max group size is 4 people. Half day hike is $105 per person.
The Full day hike Tour – For a full day of adventure, choose our full day hike tour. Our tour guide will pick you up, customize to your abilities as well as what you want to experience (long range views, waterfalls, wild flowers, etc). Tour includes pick up and drop off, and lunch (sandwich, pretzels, fruit, water and granola bar). Max group size is 4 persons per trip. Full day hiking tour is $155 per person.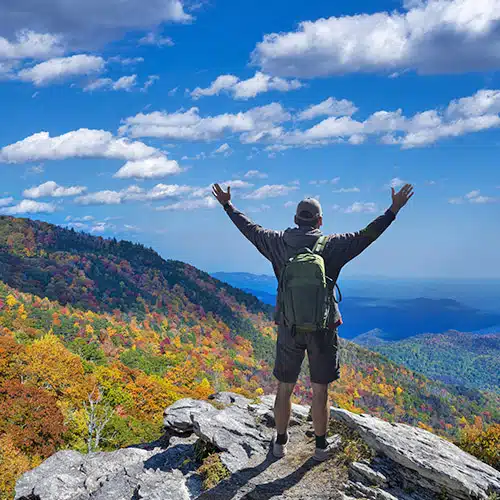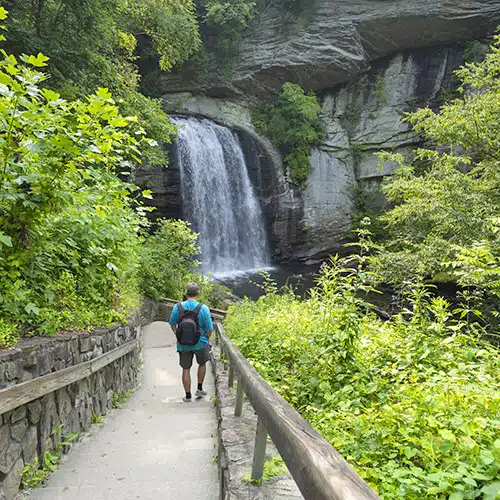 ---
---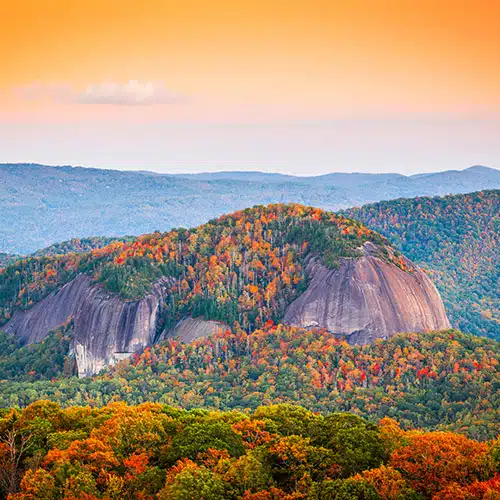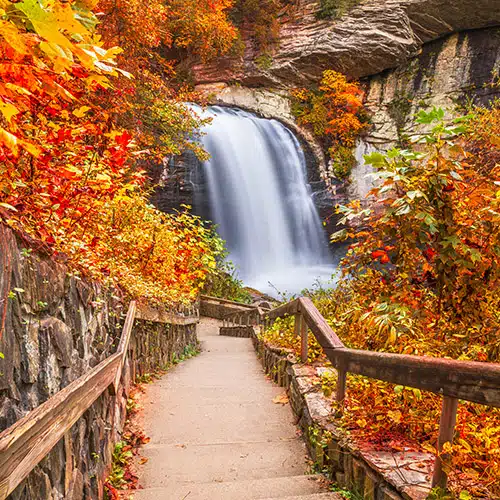 Fall Leaves Tour
Seasonal Fall Leaves Tour – Enjoy the convenience of being picked up at the inn and being taken on a stunning tour of the changing fall leaves along the Blue Ridge Parkway in the Blue Ridge Mountains. This 4 hour adventure with our wonderful guide includes history of the Biltmore, Forestry of the area, and of course, Asheville! Our guide is a certified Blue Ridge and WNC naturalist with over 360 hours of training from the NC Arboretum and over 1,000 miles of hiking under his belt! The tour begins at 10am, which allows you to enjoy breakfast at the inn before heading out on your adventure. Our guide also takes pictures during the tour and sends them to our guests. The cost is $155 per person.
---
---
Biltmore Promo Code
We're proud to have partnered with the Biltmore to bring discount tickets to our guests. Save up to $8 per ticket off gate price on Biltmore's Enhanced Experience, including Audio Guide! If your stay in North Carolina includes a trip to the Biltmore (which it should!), purchase your tickets in advance at biltmore.com/partners using the promo code amarisfarms (case sensitive, no spaces).
Biltmore photos used with permission from The Biltmore Company, Asheville, North Carolina.